---
Seasonal Maintenance
Gutter Cleaning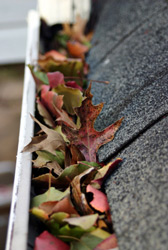 Proper maintenance of rain gutters, downspouts and roofs is essential to the longevity of your property. Water intrusion, ruined siding or dry rot, mold, weakened foundation and landscape erosion are all the potential effects of neglected rain gutters. Properties surrounded by trees require a more frequent maintenance schedule.
Gutter Cleaning Services
Complete removal of all debris from the gutters.
All gutters are rinsed
Downspouts are flushed with water to ensure they are all flowing properly.
Bag and removal of all debris
Roof Services
Leaf blowing of roofs
Bag and removal of all debris
Power Washing
Accumulation of dirt and grime will weather any property over time. High traffic area's have potential of becoming a "slip & fall" hazard when build-up occurs. In some instances, mold can grow, some of which can become harmful when not removed. The overall appearance of your property is affected without regular maintenance but the original luster can be restored simply by power washing!! We offer various levels of Power Washing to suite your needs. From deep cleaning to simple washings.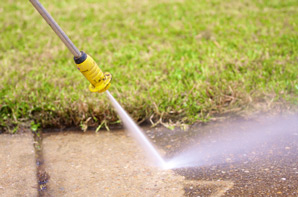 We service the following:
Exterior Buildings
Residential/Commercial
Driveway's
Sidewalks & Walkways
Roofs & Awnings
Decks
Pool Area's & Patios
Appropriate water pressure is always used for each unique surface! You don't need to worry about your investments, our trained professionals will take care of your deck as if it were their own.